Winter weather can be harsh not just on human body but also on objects. Your car can be dangerously damaged when exposed to harsh winter weather. Majority of animal species even usually hide from the winter weather. That is to show you the severity of winter harsh weather. To protect your car from effect of winter weather you need a good
snow car cover
. You need the car cover designed specifically for winter weather. That will give you the opportunity you are looking for to protect your car completely from harsh winter weather. But, there are many types of car covers in the market. That has even made it difficult for car owners to know the right one for them. This post is made to provide you information comparison between Classical Snow Car Cover Vs Innovative Automatic Winter Car tents.

Part 1: What you should know about traditional Car Cover for Snow with Ease
The classical traditional
snow car cover
is good for those that want to protect their car from harsh winter weather. They are built with universal cover size. That made them good for covering all kinds of cars. You can cover your hatch back, sedan, minivan and other kind of cars using a traditional car cover. They are also made with quality oxford cloth to make it easy for users to enjoy durability with the cover. However, there are still some defects associated with it. The wonderful features do not come without defects. One of the glaring defects associated with traditional car cover is that difficulty involved in removing snow off the cloth. Also, the traditional caver cover is always operated manually making it difficult for users.
Part 2: Comparison between Traditional Car Cover Vs Lanmodo Car Cover
For you to know the best
winter car cover
in the market there is need for proper comparison. You have to take some time to compare the features of both car covers to know the one that will meet your needs. The tradition car cover is made with suitable size to cover the entire car body. The innovative auto Lanmodo car tent does not only come with universal size for all cars but also with easy to wash cloth. Snow can easily be removed from Lanmodo car cover just by shaking the cover.
Installation of Lanmodo Auto Car Tent Vs Installation of Traditional Car Cover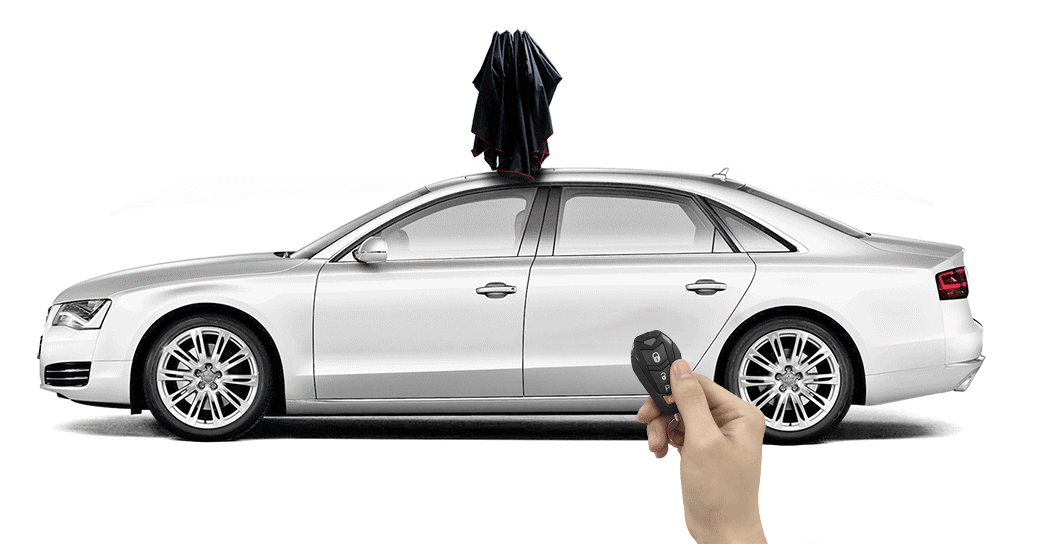 Installation of traditional car cover is done manual making it tedious and time wasting. But, the story is different when it comes to Lanmodo car cover which comes with automatic installation feature. The installation of innovative car cover is done with a press on a button using remote control. Also, installation only takes few seconds to be completed for all users. That is why you should search for Lanmodo car tent when you want to buy
best winter car tent
in the market.
Portability of Traditional Car Cover Compared To Lanmodo Car Cover

Traditional car covers are not portable as most of them are big and not easy to pack after snow and rain. But, the Lanmodo
car tent for snow
is quite portable as it can be folded and put inside trunk. Even with the lightweight feature of Lanmodo car cover, the stability is never compromised. Most traditional car covers in the market are not movable as they are made stationary at home. Whereas, Lanmodo car tent id quite portable and can be carried from one place to another with ease.
Snow-off Function of Traditional Car Cover Vs Lanmodo Automatic Car Cover

Most traditional car covers need to be make the snow off manually and normally, it is not easy to make the snow off the car cover after heavy snow with thick snow. But it is very easy to make snow off Lanmodo car umbrella, you can shake Lanmodo car tent canopy to let the snow off, and then close it with remote controller. Lanmodo car cover not only design with quick installation, but also with easy ending process.
Comparison of Traditional Car Covers Vs Lanmodo Car Tent in Term of Color Options
One thing about traditional car covers is that they are built with boring colors. Most of them even come with only one color without anything like color option. When it comes to Lanmodo
car tent for snow
, which is built with multiple color options there is little change. Lanmodo car tent cloth comes in different color options. So, when you check online you will be able to get the particular color that can meet your needs. In fact, Lanmodo is the car cover brand leading in the industry.
Customization Features of Lanmodo Car Tent Vs Traditional Tent

When it comes to customization, traditional car cover is not the best option. Lanmodo automatic
car tent for winter
is built with customizable feature. So, you can even change the car tent cloth to your desired color and design. You can make customize your Lanmodo car tent with your brand information for easy marketing.