Within few days time Christmas is about to arrive. Are you planning to give some special gifts to your near and dear one? If that is true then we are quite sure that you are fully confused as what to give. Well in this regard we must say that you need to first know the choice and liking of the people and also consider the age group before selecting the gift. We prepared a list of things which you can select for gifting something unique on the auspicious occasion of Christmas.
1. Lanmodo Winter Car Cover for Car Lovers
If your friend or relative is a diehard car lover and have expensive car with him/her then Lanmodo winter car cover will be a wonderful choice for gifting. This car cover is an automatic remote controlled canopy. Besides giving winter weather protection it also gives four-season protection to car. We are recommending this winter car cover because of its multipurpose feature. You can transform it into tents for outdoor activities such as beach umbrella, yard umbrella, camping tent and night party tent. It is a lightweight, portable and easy to carry car cover.


2. Polaroid Snap Instant Digital Camera for Teens
If your friend or your kid is a teen travel freak or goes out for frequent weekend vacation then Polaroid Snap Instant Digital Camera can be a great gift idea. The teens are more addicted towards capturing different moments of life in a hassle free manner. It's an easy, compact package which can help you to capture fun and spontaneity very easily. The features of this camera are very impressive and you can have it at reasonable price. You can buy it online from reliable stores at attractive price.
3. Classic Games Set for Kids
If the recipient of the gift is a youngster then this game set will be the ultimate gift for the little one. There are total 5 games in this pack and so your kid will be more than happy after opening the gift wrap on the eve of Christmas. The 5 games which you will have in this pack includes wooden triangle game, compact domino set, wooden tic-tac-toe, wooden tower game, and wooden pick-up sticks. The package of the games is compact which makes it easy for you as a parent to carry it in luggage whenever you are going out for some vacation with family. This will keep your kids engaged for longer period and divert the mind from video games.


4. Classic Kitchen Aid Mixer for Bakers
Looking for some unique gift for your baker wife this Christmas? Try out the Classic Kitchen Aid Mixer. She will find it easy to mix the ingredients of the cake or other baked products for a perfect bake. The product features 10 speeds to thoroughly mix the ingredients. It helps in avoiding the splash of items at time of mixing. It's not too heavy and can be easily moved after use. Online stores are offering this branded product at very reasonable price.
5. Beautiful and Delicious Chocolates for Chocolate Fans
If you are low on budget but still want to give something good and of best quality to your near and dear ones on Christmas then why not try out beautiful and delicious chocolates? The fact is that there are almost nil people in this world who don't love the amazing taste of chocolate. Flavor preference may be there but love for chocolate is present in all. If you know which flavor the recipient love then it will be easy for you to pick the right set of chocolates to gift.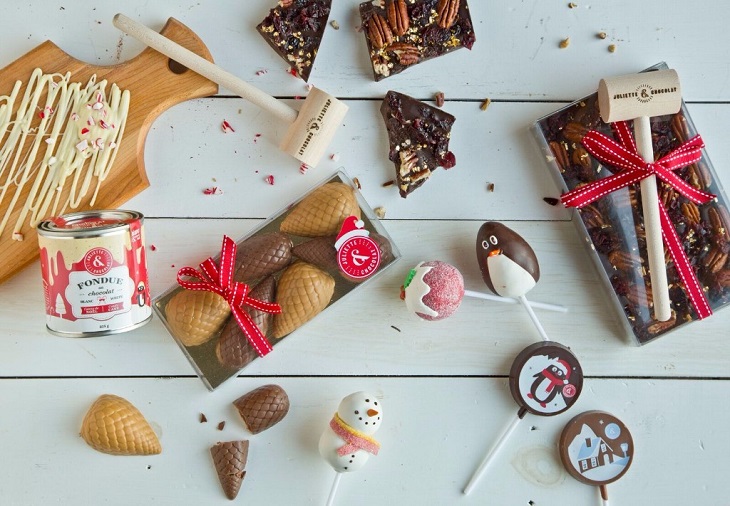 There are many others things available in the market which you will love to gift the person who is precious for you and whom you want to see happy while opening the wrap of the gift. But the above 5 are the ones which are popular in the hit list of the gift ideas for this coming Christmas month. You can search online to get the products at a very reasonable price. But if it's a Christmas gift then ensure you place the order as soon as you can as last moment order placing may cause delay due to heavy rush.