Buying a car is not a flimsy issue. Here one needs to spend his or her hard-earned money and much time. In order to buy a car and to enjoy it for a longer time of span, knowing all the related details are important. From the production date to the future resale value, you need to know the things in detail. It has been noticed that a lot of people commit the purchase without evaluating all the information and end up by having a lot of interruptions (during file insurance, registration, and so on).
Things you need to do before buying
So, when you are planning to avail a car then you must have some specific needs. Maybe it is your need or maybe you are availing it for a sign of your status. How much distance you need to cover on a regular basis, the road type, your monthly fuel budget, car maintenance budget- you need to calculate all these facts with sincerity. Everyone has a budget limitation and you too! And there are a lot of models of a lot of car companies are available. But here you have to choose the best one. For that purpose, you can contact some professionals, roam the showrooms and gather all the required information, or you can directly communicate with a salesperson. If you don't want to face these hassles then simply take help of Google. All the required information about a specific car and the cars available under the fixed budget- you will get to know all the information (spec, price, sales services and so on) from the search engine.


Things you need to consider when you are buying a car
Along with the official papers, you need to check the condition of the car properly. In this case, you can take help of a professional expert. The car paint, the condition of the engine and other essential parts- you need to check all the things. Taking help of an expert will be an added advantage. Along with this, the exact production date and its future resale value are also important to look after. It has been noticed that most of the people sale the older car and finance for a new one. If your car has a good resale value then without any doubt it is going to help you to afford a new one even after a hard use season.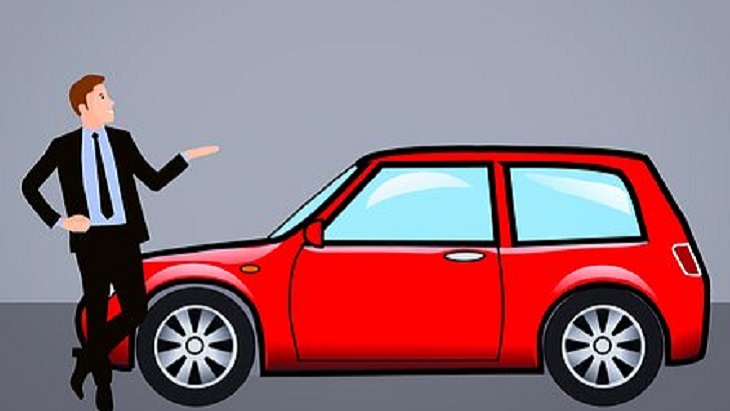 Check the best shop around
Before setting off for a car shop you should properly research the cars under your budget. Being there unprepared is not a smart act. In order to get the help, you take search online the best cars under your budget and all the car families. And then you should head to a dealer. You should always select a nearby car shop. Actually, it ensures better helps in the future days.
Compromise the features and prices
Everyone prefers to get more instead of their investment. And most of the car companies try to offer something extra to their customers so that they can remain the head of the industry. Nowadays, under a fixed range, most of the car companies are offering exciting features, great mileage, and low maintenance value and so on. According to your need, you should pick the best one.


Tasks you need to do after buying a car
Just by availing a car instead of money, your duty is not over. In order to drive the car without any interruption, you should register it and buy insurance for it ASAP. Along with this, for better hygiene and attractive look you can go for cleaning and waxing.
Apart from these, most of the car owners go for some useful add-ons-
Interior decoration like car seats, floor mats, storage box to keep your car interior clean and fresh.
Availing car protection cover for covered car parking need, keep the car away from daily elements like dust, bird droppings, and falling objects. When it comes to such car protection product, Lanmodo portable car cover is the top choice. Just one button on a remote control, you easily have it set up to shelter your car, with its folded design and portable feature, you won't restraint to use it anytime &anywhere. This is not the end since it is multifunctional that can be used as the outdoor umbrellas, camping tent.
If you are a new driver, install some driving assistant systems to keep your drive safer. The night vision system is first needed if your new buying car is without one. You should have a try of Lanmodo night vision system with an affordable budget. You can get it to install in your dashboard or windshield and when you driving at night or on rainy days, get help from it. Its full color and high revolution image help you to have a clear vision of the road, to know the road situation and take protective measures for the possible dangers in advance.