The most important component of a road trip in winter is obviously your vehicle and knowing what to do in terms of car maintenance and driving safety can make a huge difference in your trip. It is also important to keep a checklist of items that you should have with you during a road trip in winter. To help you with your preparation, we will be talking about both car maintenance and must have items that you should carry with you.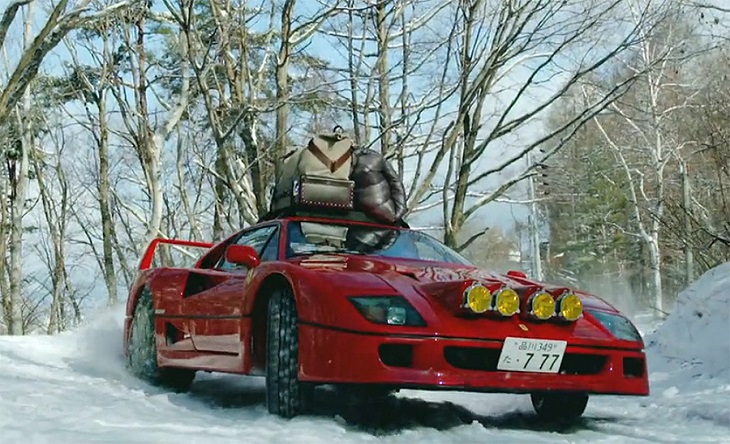 Winter road trip maintenance
There are quite a few things that you need to keep in consideration maintenance wise when preparing for a road trip in winter. Let us go through all the necessary items one by one and discuss what needs to be taken care of before heading out.
Tires: always make sure that your car has all the tires in perfect shape. The level of grip they have is a must and a tire with worn out grooves can be a major risk in winters. The tire pressure should also be checked to make sure it is no uneven.
Fluids: all the important fluids in your car like engine oil, gear oil, break oil and water for battery, wipers and AC are all fully topped and not old.
Wipers: make sure your wipers are in full working condition and are not bent or damaging the windscreen.
Brakes: the brakes should also be in working condition with minimum break pad wear and tear. All four breaks must be checked.
Battery: make sure the battery is topped with battery water and is charging normally. A malfunctioning battery can quickly cause a huge nightmare on trips.
Lights: your car's lights are one of the most important tools it has and you must make sure they are working properly and giving sufficient vision at night.
Belts: all the belts responsible for running the car, i.e. turning the engine motor, radiator fan and other such parts must be in pristine condition. A broken belt can often cause the most annoying problems.

Road trip car checklist
Now that the maintenance part is taken care of, let's talk about the things that you should have with you during the
road trip
to make sure it stays pleasant and comfy. There are a few things you might find new here and would not believe how important they turn out to be.
Spare tire and extra fluids: a punctured tire can turn up anywhere for anyone at any instance. Having a spare in your trunk is an absolute must so you can quickly change and continue the journey. Also keep bottles of extra fluids like engine oil, break oil, and gear oil etc. as sometimes you might not find them when you need them.
Towels and rags: cleaning up windows can be a nasty business and it can become quite necessary at times. Having proper cleaning equipment or at least a few towels and rugs are very important to carry.
Jumper cables and basic tools: always keep a jumper cable in your vehicle in case you ever need a jump start or end up helping someone else. Speaking of, having a small tool kit capable of making basic repairs is very necessary and one must know how to do basic car maintenance themselves.
Emergency kit: keep an emergency first aid kit in your car at all times as accidents can happen at any time. A small first aid kit can often make a huge difference.
Safe driving assistance devices: having a good driving safety system in your car can make a big difference in your experience. A lot of people recommend getting parking sensors, braking assists and such devices installed. One of the most popular devices however are night vision displays like Lanmodo Vast Pro safe driving night vision system. This system makes the difference of night and day in terms of visibility and if night vision doesn't come as standard in your vehicle. GPS navigation, this one is a no brainer. Where would you even go if you didn't know the route to your destination without GPS? Some might think of the 360-degree camera as a gimmick but not only will this allow you to capture incredible footage, it can also be used to make you a lot more aware while driving on the road.
These lists, if followed religiously, can for sure make a huge difference in your experience so we highly recommend you keep them in your travel routine.