If you have always searching for the car umbrella built with improved features and wonderful functionality, Lanmodo is the name. This is a leading
car umbrella
brand with all the things car owners need to protect and safeguard their cars. This brand comes in different types such as the automatic car umbrella and semi-automatic car umbrella/manual car umbrella. That means you will be the one to choose the right one for your needs. You will get an opportunity to choose the right one to give exceptional protection, coverage and safety to your car. To make such choice, you have to know more about each of the types provided. Here are some same points of Lanmodo automatic car umbrella and semi-auto car umbrella.
Enjoy the Ease of Use Features of Lanmodo Car Umbrella
The interesting thing about Lanmodo
car umbrella
is that it is built with ease of use feature. For, that reason you will not need to pass through any form of stress or difficulty to make use of it. You will stand chance of installing it and putting it on without stress or delay. Full installation for both manual and auto Lanmodo car cover takes only 30s. The open and close operation only takes 8s for both manual and automatic. While, the difference between this two types is that the automatic car umbrella designed with a remote controllers, but the manual is without. Users can open or close automatic Lanmodo car umbrella only by a click on remote buttons. For semi-auto type one, users need to open or close by a gentle outward on car tent arms.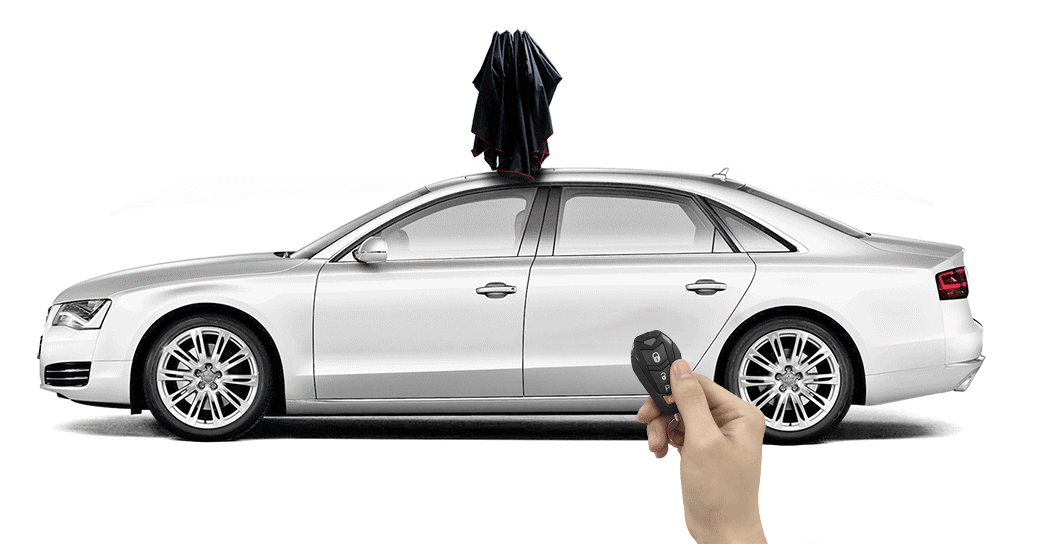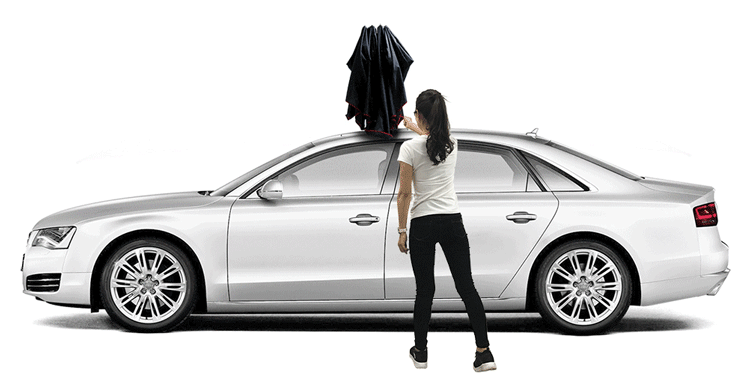 A Look at the High Quality Structure of Lanmodo Car Umbrella
The structure of a car cover will determine the capability of the cover to protect cars against high wind. That is the reason why
Lanmodo car umbrella
is built with high quality fiberglass structure. For that reason it can withstand high wind and hail at any point in time.
Cool Down the Temperature of Your Car Up To 36°C with Lanmodo
No need to worry about heat in the summer when you have
Lanmodo car cover
with you. The automatic and semi-automatic as well as the manual type offer absolute temperature control. You will be sure of cooling your car to about 36°C when you make use of Lanmodo
manual car umbrella
or the automatic ones.

Enjoy Security with Lanmodo Car Tent
Another good thing about Lanmodo car cover is that it is built with security in mind. It is built with a security wire belt. This wire belt is fixed by the car door and it is not so easy to cut.
Take Advantage of Wind Proof, Water Proof and Snow Proof Features of Lanmodo
With the help of Lanmodo car cover you will no more going to worry about wind, hail, snow falls, rain falls and others. This is because this specially built innovative car cover is built to cover cars against all elements. You can go ahead and take advantage of the waterproof, windproof, as well as snow prove feature of this wonderful car cover.
Comparison on Automatic Vs Semi-Automatic Lanmodo Car Umbrella
If you have been hesitating between
Lanmodo automatic car umbrella
and
semi-auto car umbrella
but do not know which one is suitable for you, you can check the comparison form below for information. Check through the table to understand both of them are great with wonderful functions according to the information offered.
Lanmodo Automatic car Umbrella
Lanmodo Semi-auto Car Umbrella
Operating mode
Automatic
With remote control
Semi-auto
Need to open or close manually
Open/close time
In 8s
In 8s
Full installation time
30s
30s
Battery
Last for 5 years
No battery
Suction Power
Up to 70kg
Up to 70kg
Structure Material
Fiberglass
Fiberglass
Tent canopy material
210D Oxford cloth
210 Oxford cloth
Car sunshade function
Cool car temperature up to 36oC
Cool car temperature up to 36oC
Windproof
Up to 29MPH
Up to 29MPH
Anti-theft
Yes
Yes
Extended functionality
Outdoor umbrella/beach umbrella/
camping tent
Outdoor umbrella/beach umbrella