You might be thinking about mounting LED light bars in your vehicle, as you would not want to compromise your safety, when driving in darkened surroundings or during bad weather conditions. It is a known fact that LED light bars provide bright light at a low cost on power, yet with great reliability and lower operating temps. However, before you head out to make a purchase, let's take a look at things that you should know.
Part 1. About LED Light Bars
As a product of modern technology, LED light bars have become necessary car accessories that help in night vision and off-road driving. This innovative product makes it easier for you to drive in areas with poor vision, especially after sunset. It is great to begin with some useful information that can help you make a wise purchasing decision.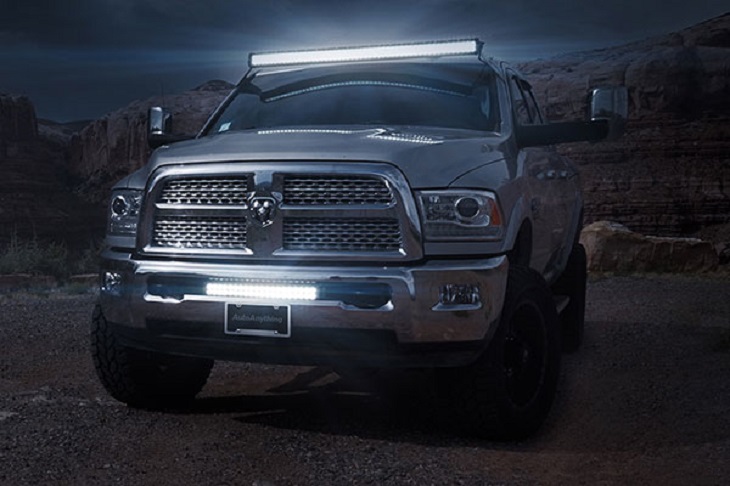 Part 2. Features of LED Light Bars
They are available in different sizes and colors. These two features are probably among the most important features to consider, when you are thinking about installing LED light bars in your vehicle. Ultimately, the color of the light can be a factor on how you plan to use the light bar. Other features include shape, number of rows, beam pattern, connector type, water resistance and more.
PROS
LED light bars have a longer life span, compared to halogen bulbs (15,000 hours vs. 1,000 hrs). LED lights may be more expensive, but their long life more than compensates for the high cost.
LED light bars, once they are turned on, lights up right away and achieves full illumination, offering a bright lighting, better than halogens.
These light bars are more superior to incandescent bulbs, allowing you to have a larger field of view at night and farther reach.
CONS
There are law restrictions to be considered. This product is regulated in most states, so it would be for your interest, to check it out with your own state.
The too bright light may temporarily blind on-coming drivers, because the brightness will impair the vision of other persons driving their vehicles.
LED light bars are not helpful during bad weather. When your car's lights become covered with snow or ice, you won't be able to see anything because these light bars do not have heat in them to melt the snow off. As there is a lot of heat dispersed to the emitter, even if the LED light source itself does not get a high degree of heat.
Part 3. A Better Option Than LED Light Bars
It is very obvious that the LED light bars provide many benefits, but as other things in life, they also have drawbacks that make the use of light bars difficult for the motorists. Most drivers, who usually drive at night and struggle with bad weather conditions are looking for a car component, with all the advantages but less disadvantages.
Some may argue and still can't believe that there is one innovative product that can improve visibility and keep you safe from accidents, even without the LED light bars. This is the Lanmodo Vast Pro night vision system, another product of modern technology. Lack of natural light and uncooperative weather results in poor visibility and puts you at risk of accidents. This is the product that you need to enhance your vision, when you are driving through not driver-friendly conditions.

The Lanmodo night vision system has a high quality camera and an 8" IPS screen, where images are displayed in full colour and 1080P resolution. The long distance view of 300 meters or approximately 1,000 feet, allows you to see in advance obstructions and hazards on the way, and take the necessary precautions as needed. This means an added element of safety for the driver. You also get a broader view of the road at the front and the sides through the 45-degree angle vision. Your view at the back is also aided by the rear view camera.
The Lanmodo night vision system can be bought at very affordable prices - from $369 to $459 - at the Lanmodo website or some authorized stores. Therefore, before you go out to make a purchase of LED light bars, remember that there is a Lanmodo car night vision device, that is all you need to aid in your night driving and vision enhancement.