Winter is an annual weather that cannot be prevented. No matter what you do, winter must come at the due time. So, instead of trying to prevent winter from coming, you should rather think of how to protect yourself during the weather. Driving during winter is really difficult due to snow fall and ice that usually obstruct visibility. In that regard, this post is focused on providing you information on Top 10 Winter Driving Tips and Precautions. You are going to understand how to use
car umbrella
to avoid effect of snow and ice on your car online.
1, Get A Good Car Cover with Innovative Feature
Apart from getting a windshield wiper while driving during winter, it is also important to get an innovative car cover. The car cover will help save your car battery, tires and other parts mostly affected by winter. A good option for the car cover is the
Lanmodo portable car cover
.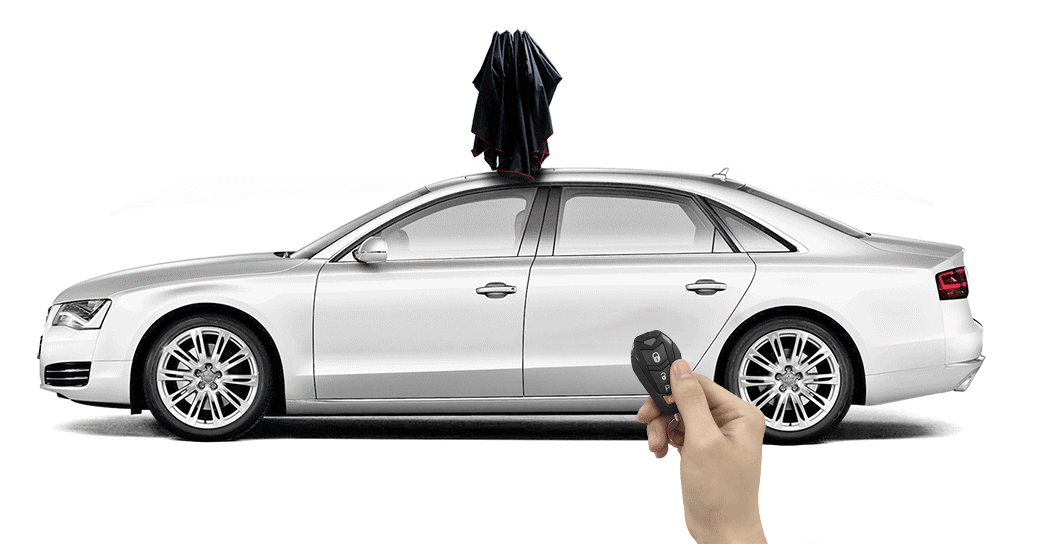 2, Always Check Weather As Well As Condition Of Road Before Moving Out
The number one tip and precaution while driving during winter is to always check weather condition ahead of time. That is going to help you prevent issues related to ice and snow fall. Make sure that you always know the route you want to take and confirm the weather forecast. This is to avoid being taking unawares by the winter hash weather.
3, Create Your Own Survival Kit
There are some important items expected in your survival kit while planning to travel with your car during winter. Some of the items you need include: Fluid for windshield wiper, small shovel, torch, first aid box, snow brush, water bottle and others. These items will help you get rid of snow on your car when you get to a snowy terrain.
4, Plan Ahead Of The Winter Slide And Slip
Your vehicle tire is one of the parts that are mostly affected during winter. So, when you want to drive out of your house during winter, you should go for winter tire. Your winter driving will be safe and well optimized with the help of winter tire in your vehicle.
5, Ensure Thorough Defrosting Of Your Windows
When you ignore defrosting your vehicle window while driving you end up putting your life in danger. There is no need of risking your life for any reason by neglecting defrosting your windows. So, one of the precautions and driving tips to all drivers in winter is to ensure thorough defrosting of car window while on the go.
6, Ensure Your Trunk Is Winterized
It is good to always keep safety kit handy while moving with your car in winter. Winter season is a season that usually comes with dangerous and risky experience to drivers. So, you have to plan for your safety while on the go. That is why you have to ensure your trunk is winterized by providing it with additional safety kit. The items you need include: Windshield scrapper, sandbag, hat, and others.
7, Check Your Fluid And Top It Up If Necessary
During the winter season, fluids always get dried up easily in a vehicle. That can be damaging to your car and dangerous for yourself. So, one of the driving tips as well as precautions you need is to ensure you top up fluids in your car.
8, Make Sure Your Tires Are Pumped Properly
The tires on your vehicle can easily get deflated during winter weather. Since you know what deflated tires can cause while on the go, it is important to pump the tires properly before driving your car out of your garage. You can also get yourself a good
car cover now
in order to ensure your car is protected when you get to your destination.
9, Make Sure You Drive According To Road Conditions
The road condition should determine your driving style. The way you drive during the summer is not the way you are expected to drive during winter. Both winter and summer normally come with several challenges. So, to be on a safe side, you are expected to drive according to road condition.
10, Make Sure You Have Your Cell Phone In Your Car While Driving During Winter
If you are planning to take a long trip on your car during winter, you should make sure your cell phone is with you. Your cell phone will be necessary when you snow fall catch up with you while you are on the go.