Nowadays, heavy work load and daily life responsibilities make people tired, grumpy and bad-tempered. Every once in a while our body requires a relaxing break from all the burdens. Hence, one of the best way to lighten our mood and refresh our soul is Road Trip. Fresh air and scenery away from home makes us forget about our worries.
However, road trip to America without any preparation can be risky. Before heading out for your trip you must plan ahead in order to have a memorable time on the road and to make your journey comfortable. Pleasant road trips are those in which you drive safely, enjoy outdoors and have all the necessary equipment for your trip.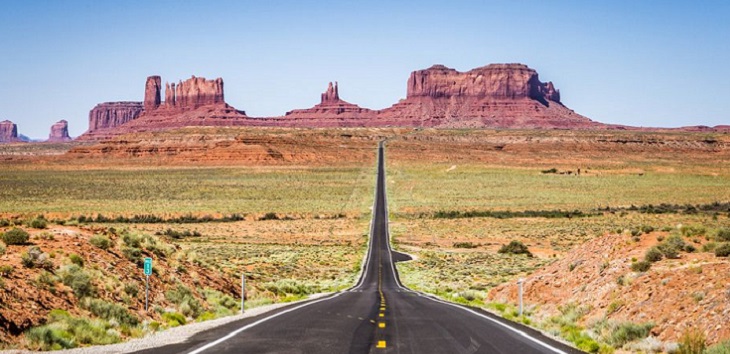 Safe Driving Experience
Know the Rules of the Road: Traveling to uncertain and unfamiliar grounds require some advance research. Use the internet wisely to get the detailed information regarding the laws and rules of area or state you are traveling to. Besides, not all road are safe and open for foreigners. And often times the roads are closed due to repairing and construction, therefore, checking the status of the road is essential before choosing your route. Apart from this, the driving side of the road differ from country to country. Having the knowledge regarding the correct side has the utmost importance in order to avoid fine and road accidents.
Use Driving Assistant: During your trip, there are high chances that you may face some kind of inconvenience. Bumpy roads, night time driving, difficult routes they all create problems for the driver and due to these problems your safety can be compromised. Thus, there are number of car gadgets that can help you in your journey. For instance, if you have a GPS device in your car then it will guide towards the right and the shortest route. Another important gadget is a Night Vision System. You may need to drive at night or in poor weather conditions. In these situations a night vision system can be really useful. Lanmodo Vast Night Vision System is the perfect choice for any of your road trip. With its 1080P High resolution camera and 8.2" display screen you can see the real road situation in full color. Its 300m coverage allows drivers to see the road in advance, giving them enough time to take precautionary measures in case of any hurdle.

Prepare for Break Down: During long drives, often times the car breaks down in the middle of the road. Before starting your trip, have your mechanic check your car's brakes, tires or anything that could cause a problem. Also you should have some basic knowledge regarding auto repair and have tool kit in case you get stuck on a deserted road.
Enjoy Outdoors
Entertain on the Road: Having fun on the road is very important, as boring trips can make you sleepy and tired. But if you have wonderful company of family and friends along with amazing song list your journey will become hundred times nicer.
Explore Places: Apart from delightful road experience, there are many places in America which you can visit. Lovely scenery, historical museums and beaches are all visited by millions each year and attract every tourist from across the globe. Exploring these places will make you fall in love with this country's beauty.
Ensure Safety: In case of injuries, a first aid kit should always be a part of any road trip. Carry a small medicine bag with all regular medicines and pain reliever. Furthermore, for your long trips you need to well-prepared in terms of snacks so you don't have to stop every time you get hungry. Also, don't forget to pack sleeping bags in case you get tired.

Pack Smartly
Documents: Be extra careful while packing for your road trip. A long road trip requires so many things. Make a list in advance so that you don't forget anything. Remember to pack all the necessary car documents like driving license, car manual and insurance coverage in order to avoid any inconvenience on the road. You might also need special cross border card in order to enter America. Make sure you search and apply for it beforehand.
Clothing: Over packing and overloading the car with unnecessary bags leave less leg space, which can make the journey uncomfortable. Hence, before leaving check the weather conditions of the area you are going to visit. This will give you a clear idea about the clothes you are going to need on your trip.
Other Useful Supplies: There are multiple other things that can be very useful during your trip. For example, toilet papers, hand sanitizer and wet wipes can come handy in case the restrooms on your way are not fully stocked.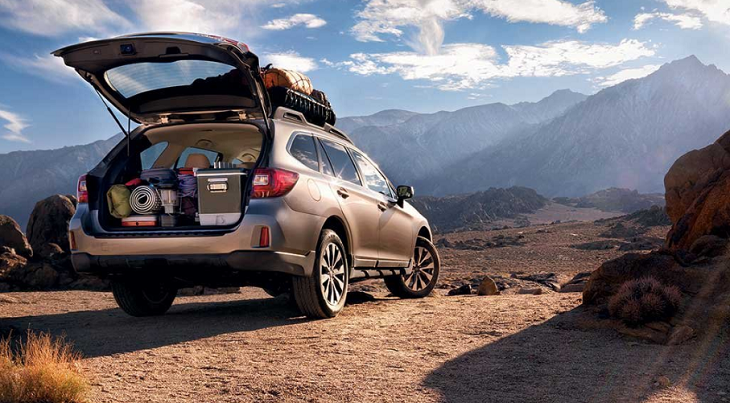 Road trips are always full of excitement and adventure and tend to offer unique and wonderful experience. Hopefully this above mentioned guide will help in order to have an enjoyable vacation with lots of memories.