Spring is the special time of the year that comes with many changes in weather and others. The temperature can easily swing between frigid and balmy. The sunny days can be followed by week of stormy weather. The severe Spring weather is always influenced or caused by thunderstorm. Notwithstanding the unreliable nature of Spring weather, most people still love to embark on camping at that time. There are still ways to enjoy exceptional Spring camping experience and you will learn that through this post. Among other tips a good
camping tent
is just one of the most important things you need to pay close attention to without delay.
Gear Up Your Needs But Avoid Spending Fortune On A Fancy Set Up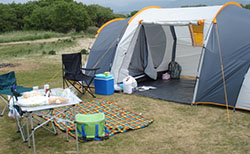 One of the reasons most campers usually find it difficult to embark on the trip in certain season like Spring is the desire to spend fortune on expensive set up. While it is important that you gear up with the necessary things you need for the camping, you should not spend excessively. You should be mindful of your spending while embarking on Spring camping. There are different kinds of Spring friendly
family camping tent
brands in the market. But, majority of them are expensive making it difficult for campers to acquire. You can easily go for a second hand Spring tent from an online store to save cost.
Ensure You Go For Bigger Camp Tent Size Than You Think Is Enough For You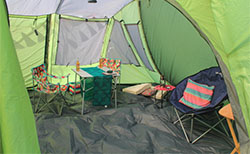 While you may think that four man tent may be perfect for you, it will be better you go for something bigger. The reason is that by the time you factor in air mattresses, camp beds, the gears of your family members, you will have little or no space left. That is why you should always go for something bigger than you think. This is to give you enough space for sleeping and living in the camp ground. Head-height tent is usually most recommended while embarking on camping mostly during the spring weather.
Hot Water Bottle, Wooly Hat And Other Things To Protect Yourself From Cold
Due to the unpredictable nature of Spring season, it is important for you to think of the best way to protect yourself from cold. You need something like hot water bottle Wooly hat to protect yourself from cold during cold Spring night.
Plan Ahead For Rain, Wind And Gale-Force For Your Spring Camping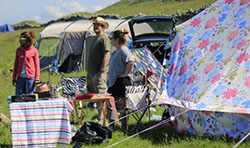 Your spring camping will become more comfortable and convenient when you provide yourself with necessary camping materials. Your
family camping
during the Spring will be comfortable when you plan ahead of the swinging Spring weather. That is why you should make sure your tent is built considering rain, gale-force and wind.
Buy Your Spring Camping Tent And Other Gears Before The Season
You are going to spend more money buying camping gear when you make the purchase during the season. If you want to embark on Spring camping, you should buy the gears out of season. This will help you spend less and gain more.
Invest On Technologically Improved Camping Tent for your Spring Camping
Gone are days when you need to pass through unnecessary stress for you to get what you need regarding Spring Camping. With technology advancement today, one can buy quality and innovative camping gear and other accessories. There are many companies producing best quality, tech improved, and innovative camping gears in the market.
Get Items Needed to Fire Up the Camp Ground
During the cold Spring weather, you need some items to fire up the camp ground. Some of the things you need include: Fire starters, charcoal, matches, newspaper, propane stove, utensils, skillet and grills.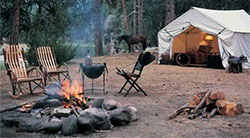 Bring Alongside Items For Personal Medications
Plan to go alongside with some personal medications. These include: Sunscreen, After Bite, Blister Creams, Well-equipped first-aid and others.
Consider Quality Lighting For Your Spring Camping
It is important for you to consider lighting while going to the camping ground in Spring. This is due to the fact that you will be spending day and night in the camping ground. With the lighting you will be sure of staying safe in the camping ground.
Consider Going with a Power Bank Charging Device
It is important for you to consider going alongside power bank when you want to embark on Spring camping. This is to enable you charge your rechargeable torch, and other electronic gadgets including your Smartphone and others.
The truth is that irrespective of the items you need for your Spring camping, you can get all the features just in one Lanmodo brand. With only a single Lanmodo camping tent brand, you can get the shield you need, comfort, enough space for your personal gear. Also, you are going to get absolute protection for yourself and your car while in the camping ground. It is also built with USB port, USB light, and others.